Home Improvement Specialists
Vinyl Siding, Eavestrough, Windsor & Doors
Bill's Siding and Eavestrough are specialists in Vinyl Siding, Custom Eavestroughs, and Windows and Doors. Since 2010, this family-owned and operated business has been providing quality home improvements with immediate results to families and businesses within Windsor Ontario and Chatham-Kent Regions.
No matter how large or small your needs are, owner Bill Fehr responds quickly and treats your home or business as though it's his most important job. Whether it's your home, your livelihood, or a backyard shed, your property will receive immediate service with the respect and attention you expect.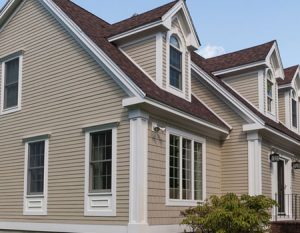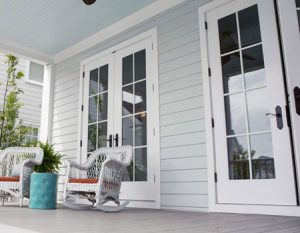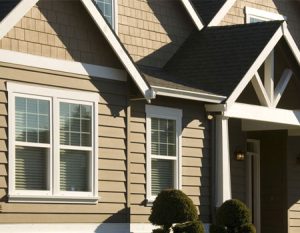 Why Should You Choose Bill's Siding and Eavestrough?
Free estimates (no obligation)
Service throughout the Chatham-Kent and Windsor-Essex areas
Completely WSIB compliant
Fully Insured
Quality workmanship guaranteed
Competitive pricing
Financing available
While owner of the company Bill Fehr still attends to each project personally. As a result, he has built a company that is now a rapidly growing business in the exterior renovation and home improvement industry. Bill's Siding and Eavestrough has successfully accomplished this by striving for superior quality and attention to detail.
We are professional siding installers and are fully licensed and insured and guarantee high quality work at a competitive price. New siding can increase the value of your home, protect the structure from the effects of the elements and can add style through a wide range of colors and textures. Insulated siding can help you save energy, too.
We manufacture custom seamless eaves on site to meet the needs of our customers. Our custom eavestroughs can also be designed with screen covers to keep your gutters from clogging with debris such as tree leaves, and to keep small animals out.  Our eavestrough installations frequently include gutters and soffit-fascia work.
We provide window and door solutions for remodeling, renovation or new construction projects.  Bill's Siding & Eavestrough installs high quality vinyl windows and doors that help homeowners save energy, increase their home's curb appeal and reduce outside neighbourhood noise.
Service Area – Bill's Siding & Eavestrough serves the Chatham-Kent and Essex-Windsor regions which include Chatham, Windsor, Essex, Tecumseh, Amherstburg, Wheatley, Leamington, Kingsville, Blenheim